My mother (and Mrs. Minuto*) would be proud ...
*High School English Teacher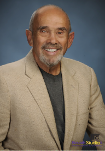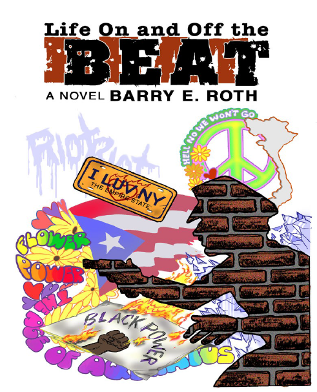 If the following phrases jolt a memory or two-(maybe you heard them from your parents or grandparents) … candy store, stoop ball, hangout, stickball, potsy, schoolyard, double-dutch, egg-cream, spaldeen, pitcher-in-the-box, penny-flipping ... you're back in the old neighborhood. It is the mid 1950's and it lasted to the mid 1970's when upheaval became the legacy of a generation.
Into this mess of integration, migration and suburban-ization enter brother and sister Julio and Rosa Marino, pawns in a kids-for-profit scheme. Plucked from a rural catholic orphanage overseen by care-giving nuns, they are hurdled into a treeless concrete jungle surrounded by predators of every ilk.
But this isn't just Julio and Rosa's story. It is also the story of 2nd generation ethnic urban and suburban dwellers who find this immigration a threat to their post war development ... their schools ... their corner candy stores ... their suburban Levittown's and the malls that dictate their new-found status.
Author Bio
Roth spent over 40 years writing advertising and promotion copy for corporate and ad agency clients. Asked why it took him so long to try his hand at fiction, he quickly responds;
"When I was younger, I was busy climbing career mountains. Now that I've taken quite a few steps on the downward side, my vision is more perceptive and my memory more reflective. I like to think of myself as a pretty darn good wordsmith. With luck and perseverance, maybe someday I will also consider myself a pretty damn good writer."
He writes fiction, takes long bike rides and plays tennis in Sarasota, FL.
It is the story of Eddie Palmer, a Black detective trying to resolve making-it in the White world by targeting his contemporaries to enhance job performance. Benny Valdez, a chosen exemplar on the need to bring more of the swelling Latino population into the uniformed services, ends up with personal baggage that outweighs what the system has planned for him. And Police Captain Nino Angolotti, designated integrator of these political hiring pressures, wants to keep his shrinking ethnic neighborhood intact, not withstanding the increased crime, poverty and a foreign language encroaching his churches and pizza parlors. And finally, literally out-of-left-field, Sam Goldstein drops in. A suburban escapee from this ghetto of tenement tribulation, his two hour commute is only part of the price of a picket fence and a barbecue pit. Paying exorbitant property taxes is the cost of an impregnable moat protecting his manicured lawn from invasion.
Life On and Off The Beat is a smorgasbord of loves, lives and gut wrenching circumstantial encounters when this array of characters find themselves in the same melting pot ready to boil over.